Casey's Famous Fruit Baskets
Casey's fruit baskets are more than a gift - they're a tradition. Handcrafted using select fruit and candies . . . our fruit baskets have brought joy to family, friends, co-workers and clients for over 67 years!

ORDER NOW - SPECIAL PRICING AVAILABLE FOR A LIMITED TIME,
FOR DELIVERY DECEMBER 10-23 - 3 SIZES : $25, $35 & $60

Upgrade any of our fruit baskets with "Local Favorites". Included in the upgrade: Ropp Cheese, Ropp Sausage and Beer Nuts for an additional $15!

Click here to order now.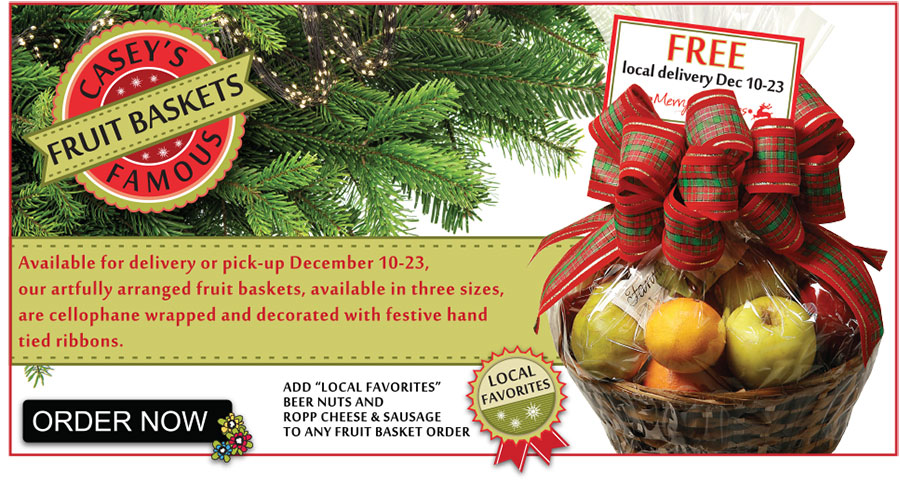 Free delivery to be made December 10-23 to Bloomington-Normal addresses only.